CUSTOMER APPRECIATION OFFER
Save UP TO

$20 OFF

 

on our best selling products!
---
Rockin' Wellness was founded on the belief that nutrition should be easy to get. We set out to create something that was affordable, convenient, and so good tasting that all ages could enjoy and obtain it for optimal health benefits. Our dream has now become a time-tested reality and we owe it all to our amazing Rockin' Wellness Family for all of their support!
If this is your first time learing about Rockin' Wellness, WELCOME TO THE FAMILY!
Seth Luker (Founder and Creator of Rockin' Wellness)
---
ROCKIN' WELLNESS
VANILLA VEGAN SHAKE MIX
(with a hint of Banana)
Certified USDA Organic & Vegan
14g of Clean, High Quality Vegan Protein
100% All Natural, Plant Based Ingredients
Nourishes Your Body & Stimulates Your Brain
Effective and Powerful Nutrients
Loaded with Probiotics and Digestive Enzymes to Make it Easy to Digest
Tastes Amazing (we promise!)
---
$49 $44.99 - SAVE $5 with Coupon Code "5OFF" at Checkout
---
CUSTOMER FEEDBACK ON PROTEIN+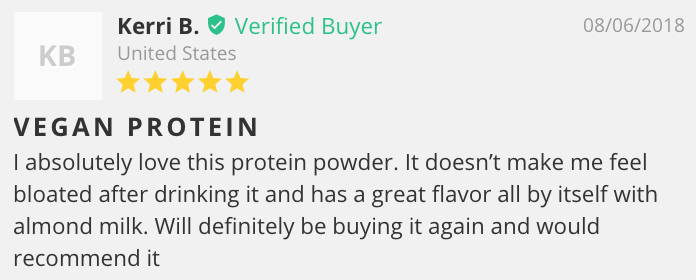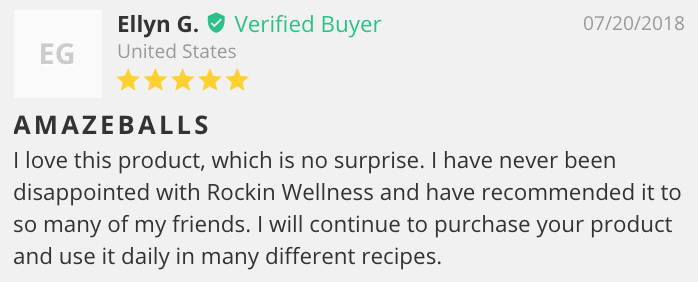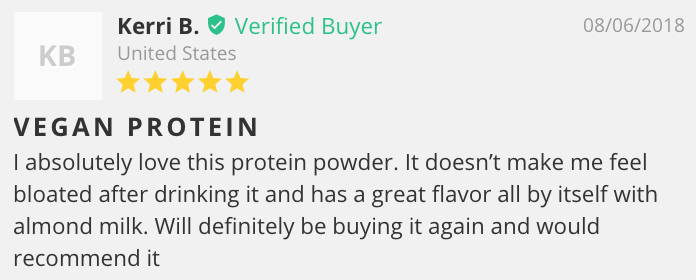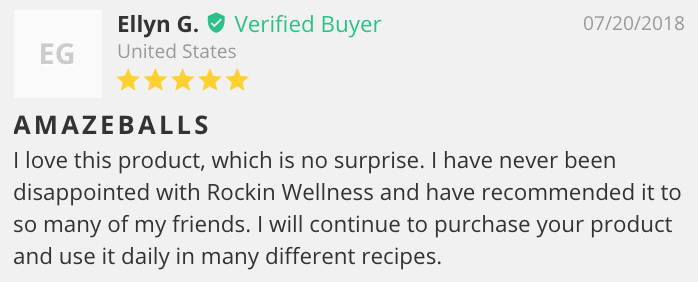 WHY PROTEIN+ IS BETTER FOR YOU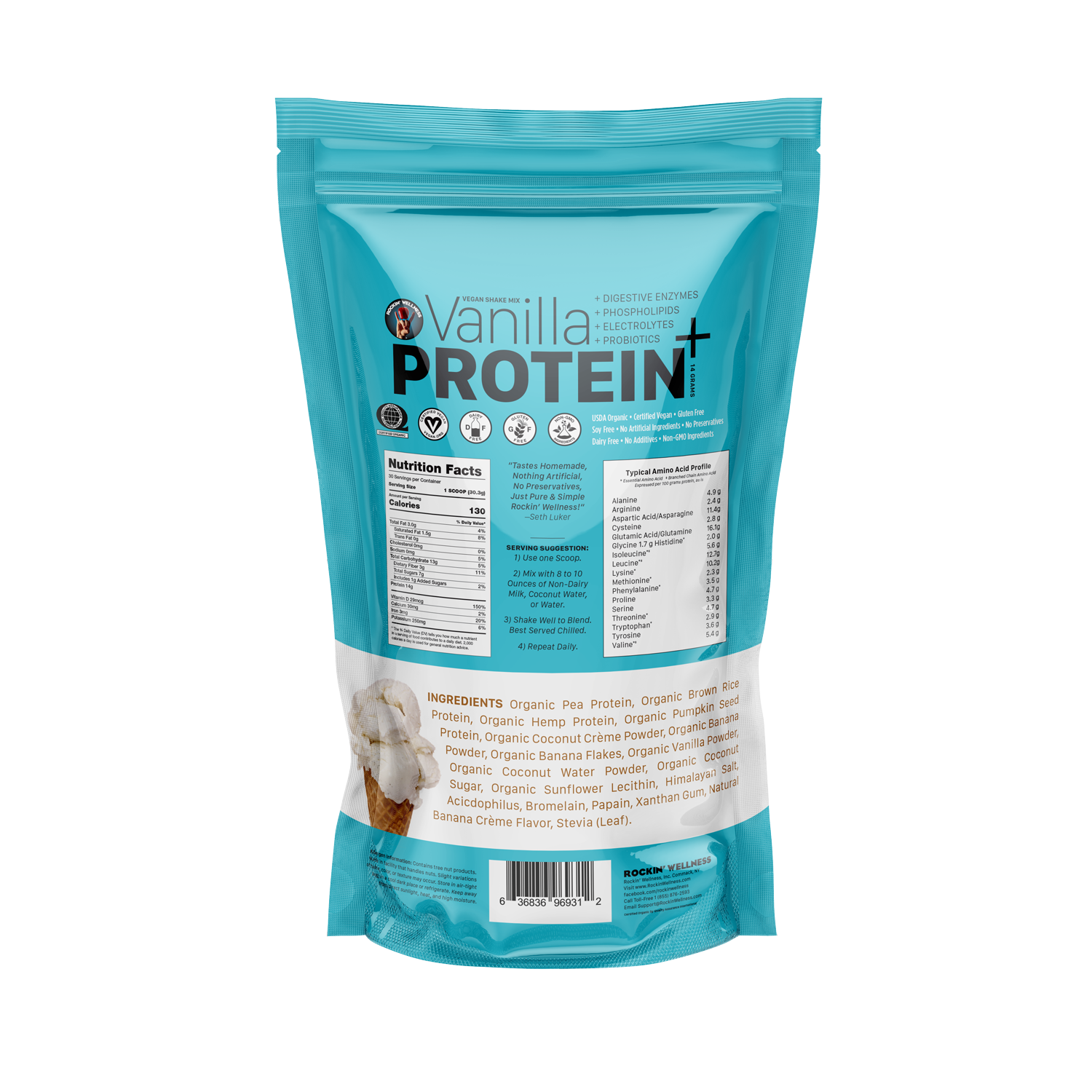 Highest Quality Proteins
Pea Protein
Hemp Seed Protein
Brown Rice Protein
Pumpkin Seed Protein
Brain Stimulating Ingredients
Sunflower Lecithin
Electrolytes
Sodium
Potassium
Magnesium
Calcium
Phosphate
Ingredients That Nourish the Belly
Digestive Enzymes
Probiotics
---
---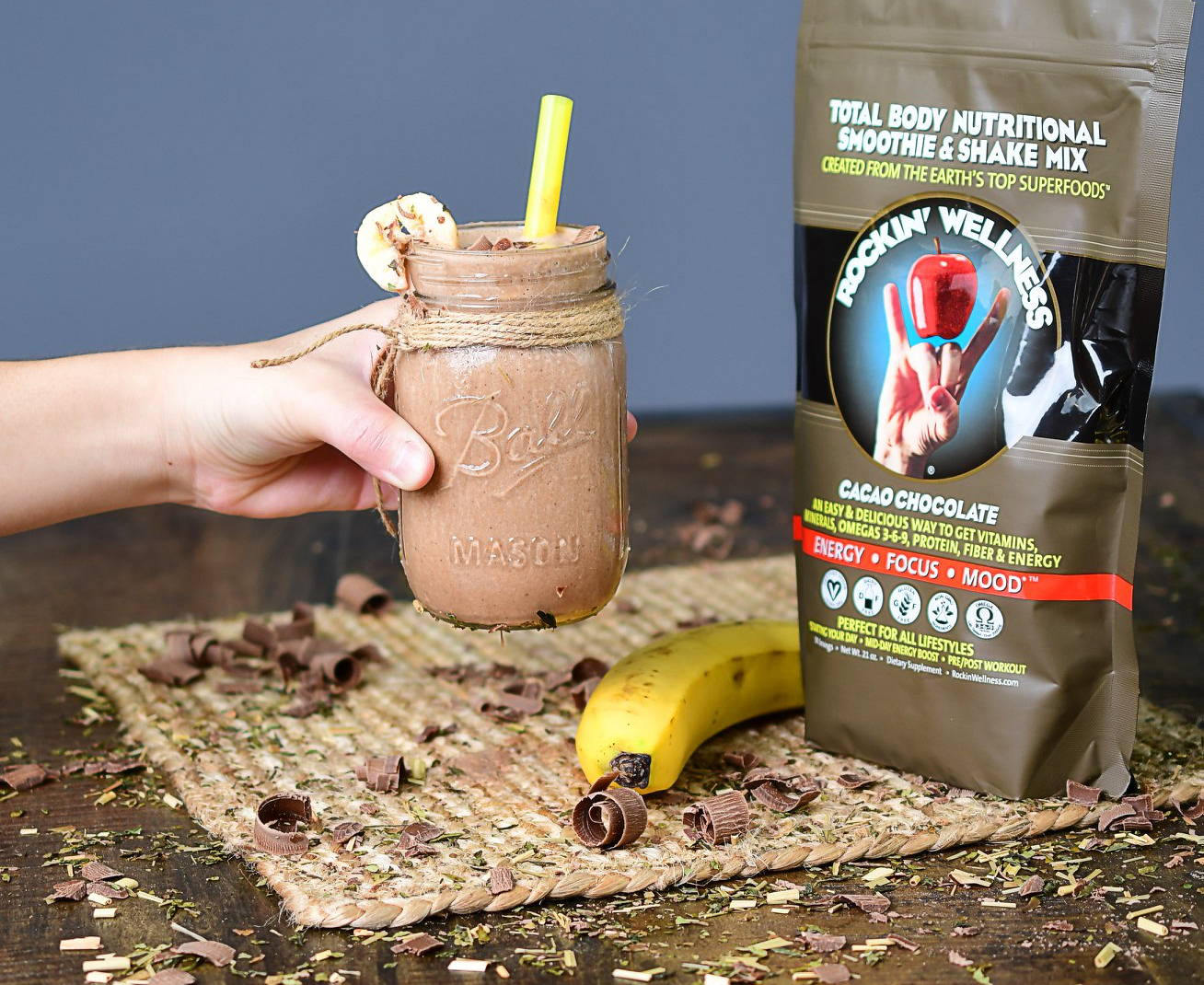 This delicious mix of raw cacao, hemp seeds, goji berry, maca root, green tea extract, and more is fully loaded with phytonutrients containing wonderfully beneficial plant compounds called tea cachins, polyphenols, and polysaccharides just to name a few. These compounds help support systems such as digestion, circulatory, immune and are just power packed for your health. The taste takes me back to the milkshakes my mother made me as a child. Creamy, smooth, chocolaty deliciousness... The Cacao is pure chocolate, meaning unprocessed, pure, full of all its worldly nutrients. This is the first and only Superfood based smoothie, meaning the heaviest ingredients involved are the actual superfoods themselves! I am so proud of this product. I remember the feeling it left me after trying the final formula for the 1st time. It was euphoric and magical and something I couldn't wait to share with the world!
Seth Luker (Founder and Creator of Rockin' Wellness)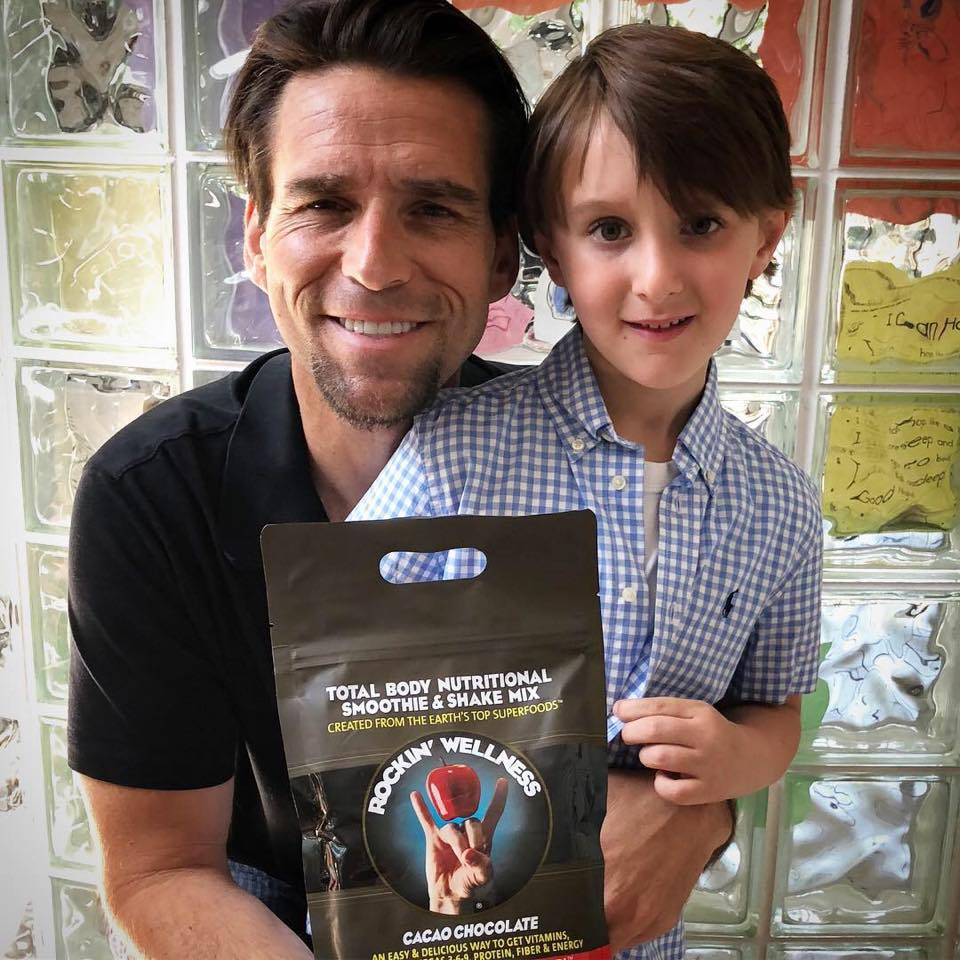 ---
ROCKIN' WELLNESS
TOTAL BODY NUTRITIONAL SHAKE
CHOCOLATE CACAO
100% All Natural! Certified Vegan, Gluten and Dairy Free
DELICIOUS Way to Get Vitamins, Minerals, 2000mg Omega 3, 6 & 9, Protein, Fiber & Energy
Supports ENERGY, FOCUS, and MOOD
Quick and Easy All-in-One Shake
Tastes Amazing (we promise!)
---
$59 $49.97 - SAVE $10 with Coupon Code "10OFF" at Checkout
CUSTOMER FEEDBACK ON total body nutritional shake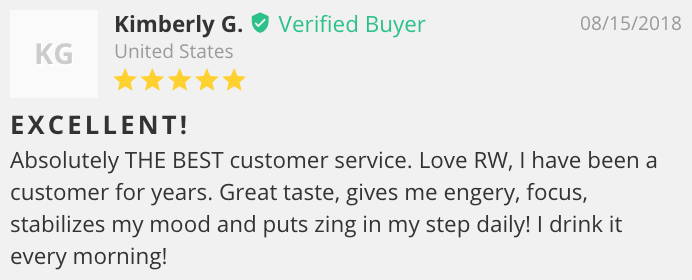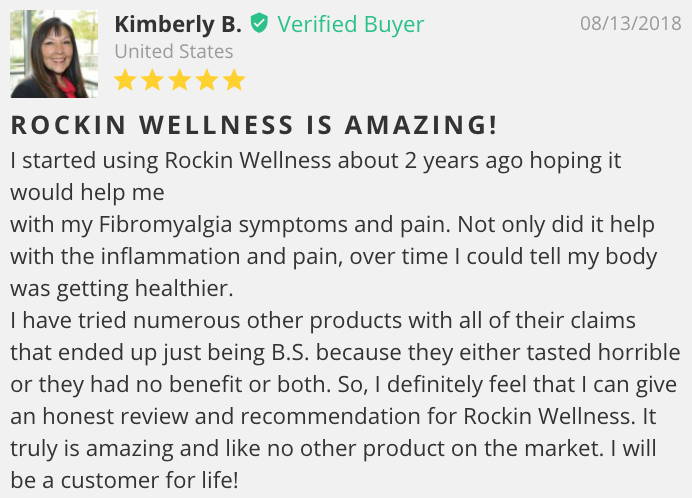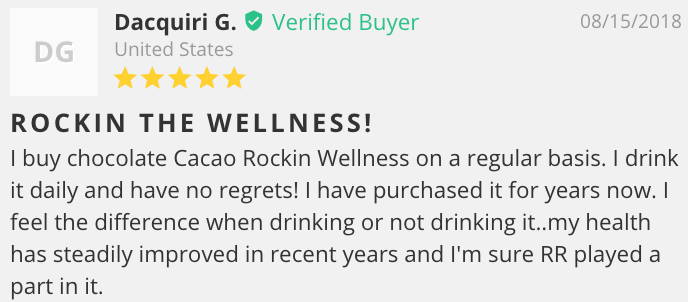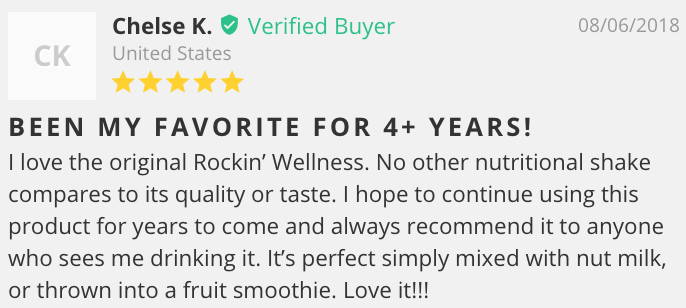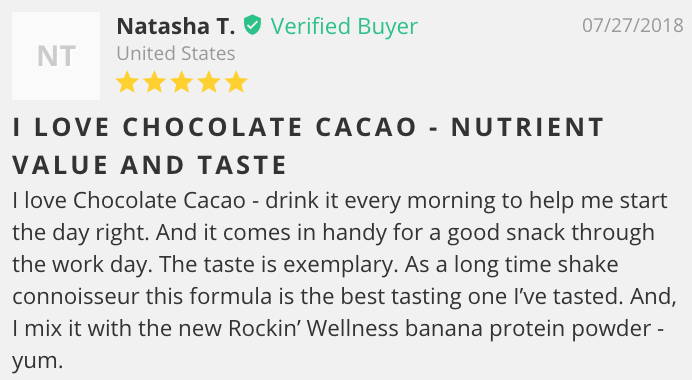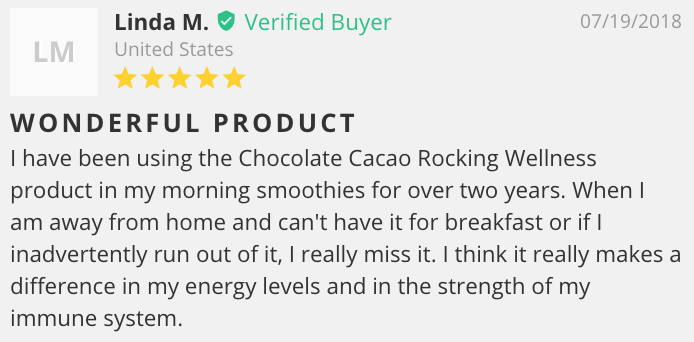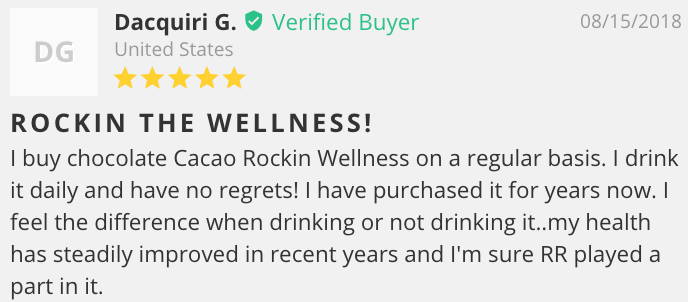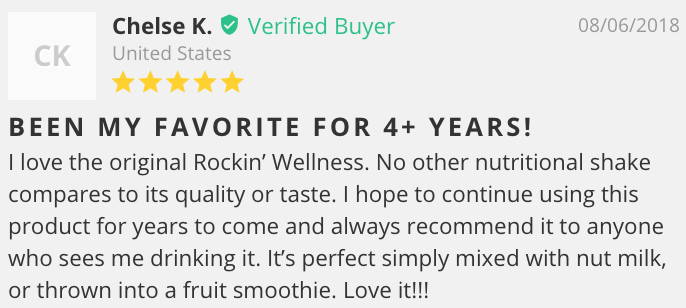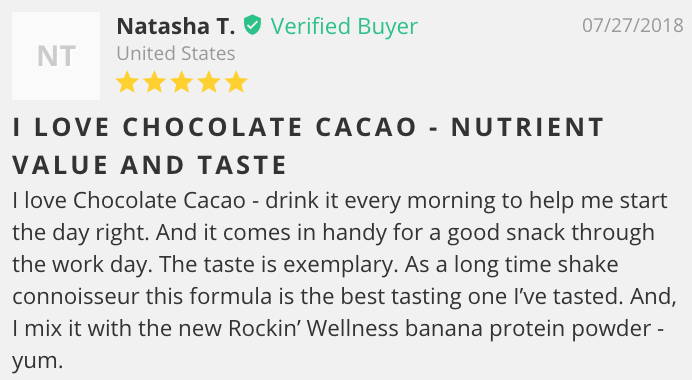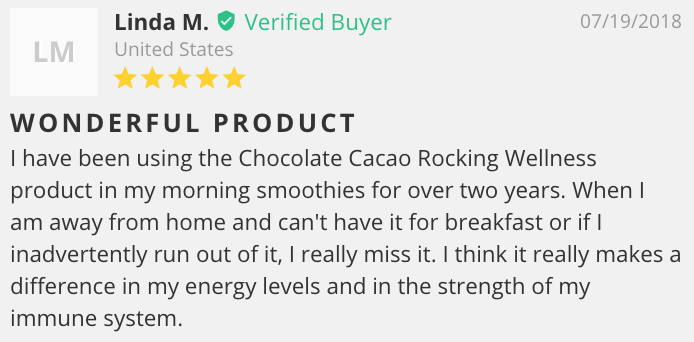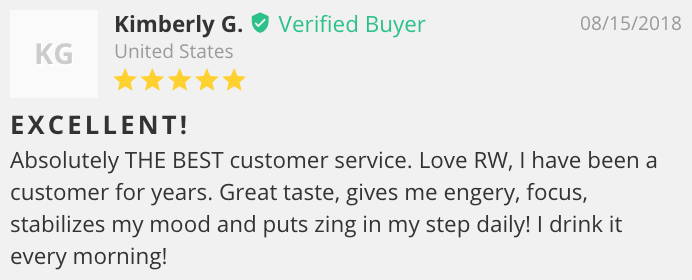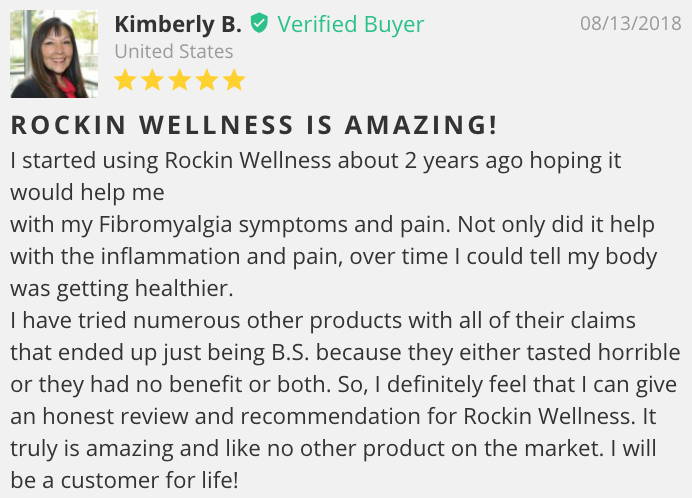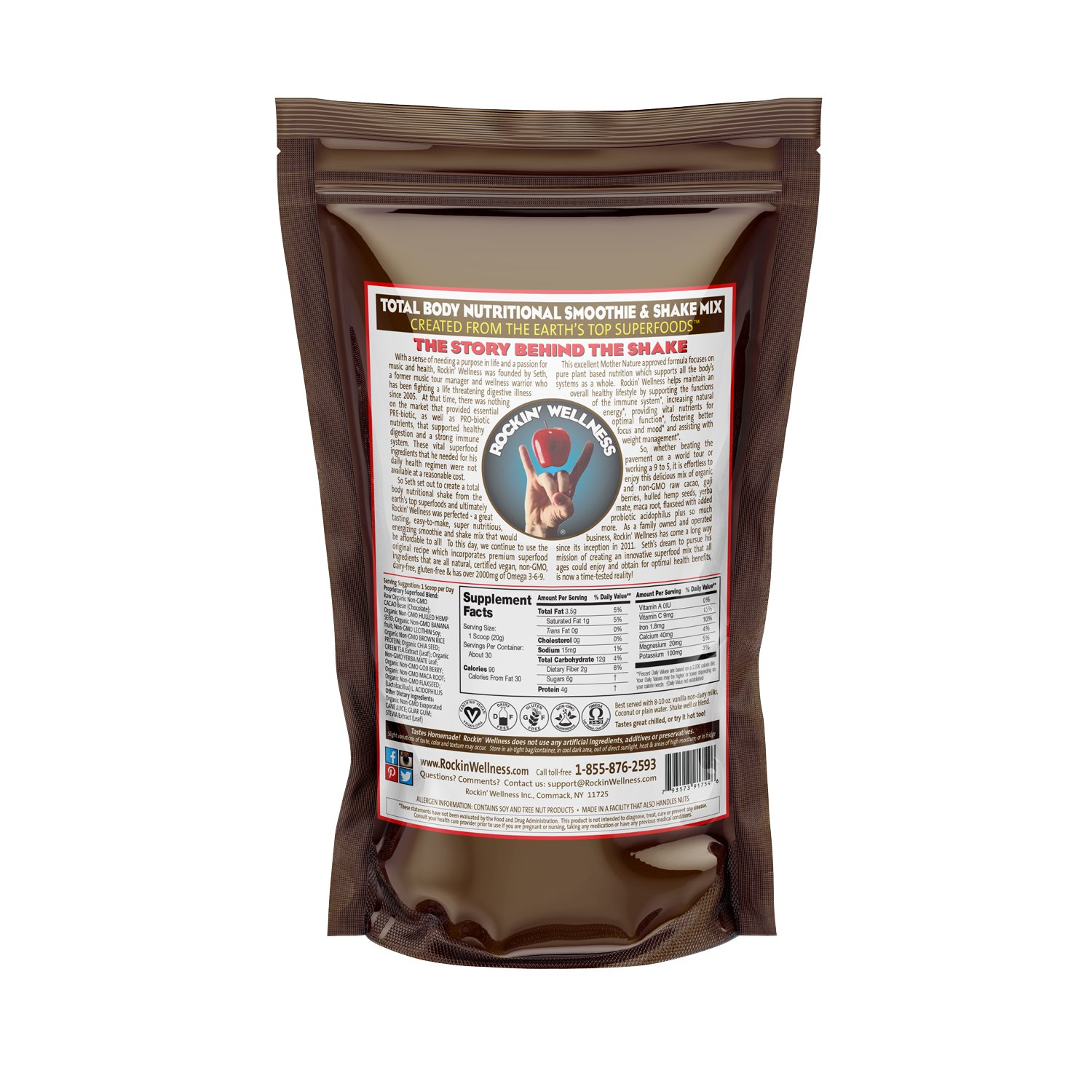 ---